Sheffield: The industrial power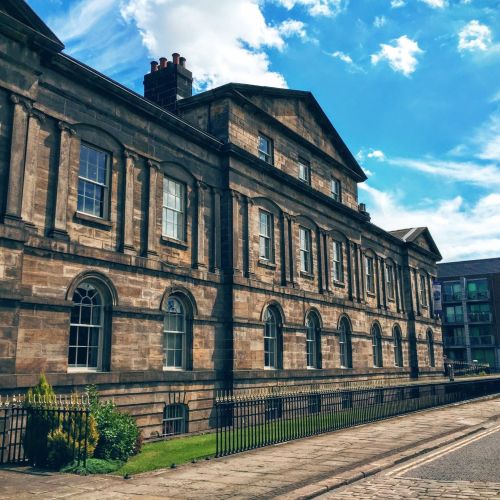 By 1800 much of the world's cutlery trade was dominated by Sheffield, and by the mid-19th century the Sheffield region manufactured 90% of British steel and nearly half the European output.
Prior to 1823, the processes of steel production and cutlery manufacturing were carried out separately by different companies at different sites. However, following the completion of the Sheffield and Tinsley Canal in 1819, dramatic changes in the structure of the Sheffield cutlery industry were initiated.
The catalyst was the construction of the Sheaf Works adjacent to the Canal, completed in 1823. This was the first large integrated works where a number of process, both powered and unpowered, were gathered together on the one site. Here they converted and melted steel, made their own tools, and manufactured razors, penknives and other cutlery wares.
The Sheaf Works was by far the largest business in Sheffield at the time, but the number of such sites increased steadily in Sheffield following the success of Sheaf Works, including the Globe Works, although the majority of extant integrated works built in the second half of the 19th century did not include on site primary steel production.
Lucy Marston, Interim Consultancy Director, Wessex Archaeology
Why not go and check out The Globe Works for yourself? You can even enjoy sipping something chilled from our tenants Saw Grinders Union as you soak up the historic atmosphere…