Sheffield's early metal trade
Discover industrial steel production, steam power, explosions, family dynamics and disrepair as we share our research into the history of The Globe Works!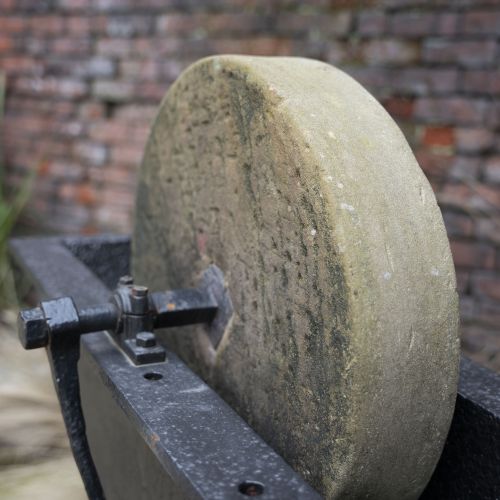 The association of Sheffield with the metal trade, and specifically cutlery making for which it became world renowned, has its origins in the 12th and 13th centuries. The earliest surviving reference to the trade in Sheffield is to the cutler Robertus le Cotelere in a tax return dating to 1297.

The development of Sheffield, and particular areas within the then town as centers for metal trades was greatly influenced by the area's natural supplies of iron ore, coal, sandstone for producing grinding wheels, and by the ready availability of water power.
The industry started small, but the scale and technological sophistication of the trade grew, with purpose-built industrial works beginning to develop along the river Don during the 16th and 17th centuries.
The Globe Works, a Grade II* listed building, is located in the Shalesmoor and Kelham Island area of Sheffield, and is located within the Kelham Island Conservation Area. The industrial development of this area did not begin until the early 19th century, prior to which the area formed open arable lands within the Town Field, and common grazing land that formed part of the agricultural hinterland around the town. The open-field system was enclosed in the late 17th century.
Development continued throughout the 17th and 18th centuries, with Sheffield's population more than doubling in the second half of the 18th century, and as a result the town rapidly expanded also. This growth was driven by the increasing demand for steel and its products and was matched by the significant developments in the production of cementation and crucible steel and Sheffield Plate, and the introduction of steam power.
Growth continued and the expansion of the steel industry between the mid-18th and mid-19th centuries was mainly due to the growth of relatively small businesses exploiting the readily available good quality cementation and crucible steel. During the 18th century, the development comprised a new mix of interspersed domestic and industrial buildings which spread north-west from the town's centre into the Town Field area. Initially this development followed the historic field boundaries, but by the late 18th century the development became more regulated, with a grid-iron pattern of streets laid out, although development within plots remained irregular.
Lucy Marston, Principal Heritage Consultant, Wessex Archaeology
Why not go and check out The Globe Works for yourself? You can even enjoy sipping something chilled from our tenants Saw Grinders Union as you soak up the historic atmosphere…